Perfect turquoise islands set amidst the Indian Ocean for the best chapter of your life
With its clear blue lagoons, countless palm trees, enchanting sea life and majestic beaches, Maldives is the perfect honeymoon destination. Maldives has more than 1000 coral islands. Our Maldives honeymoon packages provide the best experience of this majestic destination. Noted author Adrian Neville writes, "It's hard to have a bad holiday in the Maldives." It holds true. We provide a free Maldives tour plan with our Maldives honeymoon packages.
With its wide range of underwater and water activities, Maldives has become a popular destination for family trips as well as honeymoons. Our customisable Maldives Honeymoon package from Kolkata, Mumbai, Delhi, Bangalore, Chennai and Gujarat includes the best waterside hotel rooms in Maldives and a free Maldives tour plan.
Live your life in 'Slo-Mo' in Maldives as you unwind with your family. Our Maldives honeymoon packages are one of our most selling packages. It's amazing how every nook and corner of these islands & atolls is picture-perfect. The resorts are also built-in sync with this magnificent landscape supplying outstanding ocean views, rooms are decked with beautiful furnishings, immaculate service, lots of water adventure sports and tasty foods. Ocean6 Holidays has curated the perfect Maldives Honeymoon packages with detailed Maldives tour itinerary. Our expert tour planners can also help you to customise our Maldives tour packages from Kolkata, Mumbai, Chennai, Delhi, Bangalore and Gujarat.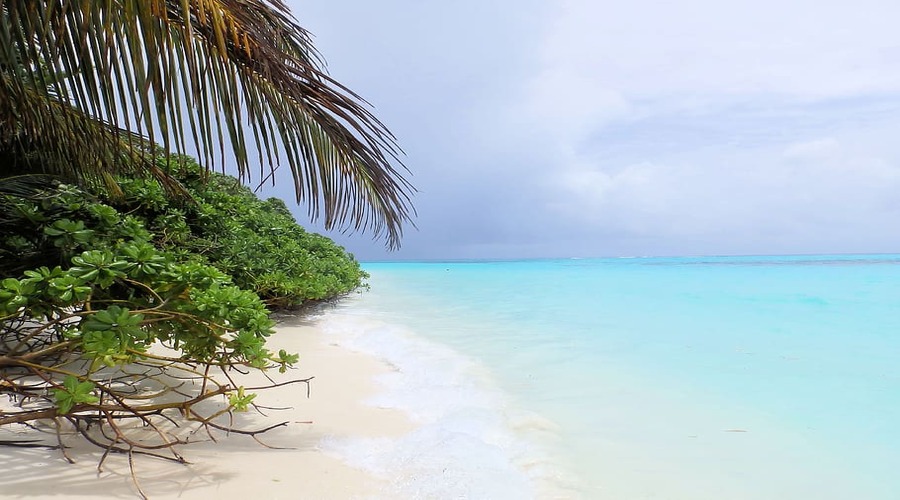 Maldives Tourism – Maldives Honeymoon Packages
Maldives Tourism was born by a chance meeting between George Corbin who was an Italian travel representative and Ahmed Naseem who was an employee of the Embassy of Maldives in Sri Lanka. They realized that Maldives Tourism can become a huge thing. Corbin was searching for a place where he could bring his fellow countrymen for angling and swimming. Corbin fell in love with this place on his first visit with Ahmed way back in 1971. Corbin felt it can flourish exponentially. This stands true today as Maldives Honeymoon packages are one of the most popular tour packages among tourists. We at Ocean6 Holidays have fulfilled many couples dream of the perfect Honeymoon with our Customisable Maldives Honeymoon packages. Our Maldives tour packages include the best hotels and resorts in Maldives. We also provide a free Maldives tour plan with our Maldives honeymoon packages.
Maldives Honeymoon Packages – Maldives Tour Plan
An exotic honeymoon in the secluded settings of these 1200 islands is a dream come true. The sanctity of a blissful honeymoon is truly experienced in these enchanting islands. This blue island Honeymoon is an experience of a lifetime. Apart from our affordable Maldives family tour packages, our customisable Maldives Honeymoon packages are very popular among tourists from Mumbai, Kolkata, Chennai, Delhi, Bangalore and Gujarat. We offer you the best hotel rooms with the best views of this blue paradise at the most reasonable price.
Maldives Tour Itinerary
You can spend a romantic night in a stylish tent with a candle-light dinner in complete privacy; you can gaze out at the horizon's changing colours, stargaze on a dinner cruise, etc. Our customisable Maldives Honeymoon packages will fulfil all your wishes like booking a suite at the fabulous Soneva Jani Resort. This marvellous resort has an added advantage besides natural beauty. There are special tasting rooms for chocolates, wine, ice cream, and cheese. Your Maldives Honeymoon Package should have these fabulous offerings to make your honeymoon more eventful. Our expert tour planners will help you to create the perfect Maldives tour plan with every itinerary carefully planned and executed.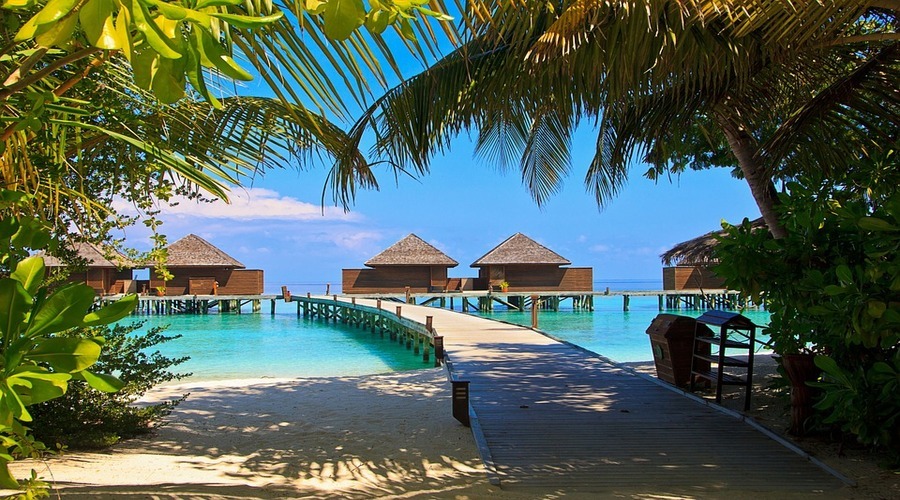 Best Honeymoon destination – Customised Maldives Honeymoon Packages
There are very few places in the world that can match up to the grandeur of celebrating your honeymoon and the spirit of love. Maldives come across as the dream honeymoon destination for many couples. A huge number of newlyweds from Gujarat, Mumbai, Chennai, Delhi, Bangalore and Kolkata choose Maldives as their honeymoon destination. This is the perfect place to spend quality time with your loved one away from the busyness of city life. Our expert tour planners will take care of every detail of your trip itinerary so that you can enjoy yourself worry-free with your partner.
Things to do in the Maldives – Maldives Tour Plan
Discover this Nature's Wonder in a proper Maldives package. Have some fun & frolic on the white sands of these blue beaches, drive an underwater scooter, or indulge in any type of water sports you wish to. There are lots of other options such as Catamaran Sailing, Jet Skiing, Parasailing, Wakeboarding, Kayaking, etc. Most of the resorts supply their guests with a bouquet of water sports activities more than any other place in the world. You can also customise our Maldives honeymoon packages from Kolkata, Mumbai, Chennai, Delhi, Bangalore and Gujarat to include any activity into your tour itinerary.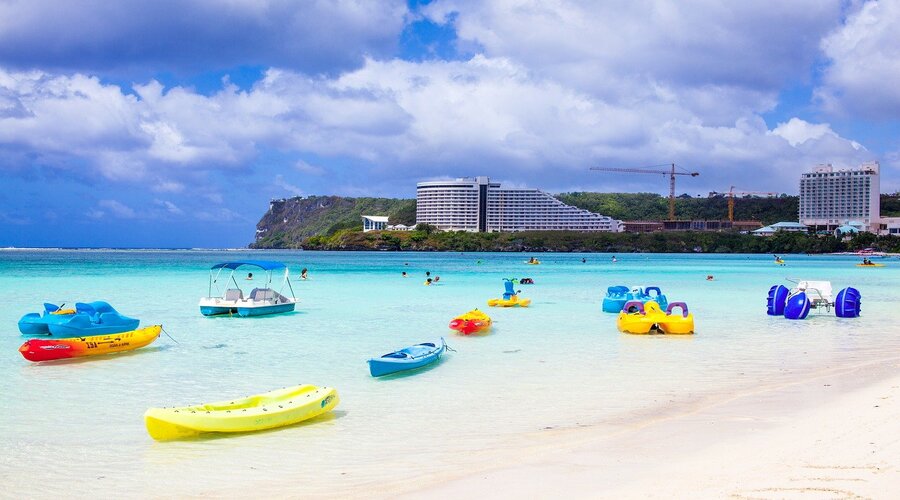 Best Maldives Resorts – Maldives Honeymoon Packages
Our Maldives honeymoon packages include the best resorts in Maldives. The best Maldives Resorts are water villas or water villas with plunge or infinity pools. The rooms provide azure ocean views, sundeck and many of them have their own butler services as well. The all-inclusive resorts are premium destinations for your trip. The best resorts offer a plethora of services to their esteemed guests.
In the South Pacific region, water villas are commonly known as overwater bungalows. These are small sea-top floating furnished like a Bungalow with nature all around. This provides complete seclusion to the newlyweds. These exotic hideouts are ideal for every honeymoon package. Most of the resorts have Floating Villas or Overwater Bungalows.
Many of the water villas have a provision of a private pool attached to them. These are the Floating Pool Villas of the Maldives. These private plunge pools provide an ecstatic atmosphere in pure seclusion for honeymoon couples. A private pool is a sheer luxury.
Marriott Maldives
JW Marriott Maldives is a luxury hotel catering to its esteemed guests located in Shaviyani Atoll. Set on the beautiful Indian Ocean, it is elegance and sophistication personified. The island has palmed fringed beaches and spectacular vistas of the ocean. It is an oasis that bestows expansive rooms, private pools and decking, a spa overlooking the ocean and scrumptious meals in their seven restaurants serving different cuisines such as Thai, Indian, Japanese, Italian, etc. You can book a room here with our Maldives honeymoon packages and get a free Maldives tour plan.
St. Regis Maldives 
The St. Regis Maldives Vommuli Resort is an opulent resort in the Dhaalu Atoll. It has stylish architecture inspired by marine life. Traces of Maldivian lifestyle also form a base of the architecture. The 3 bedroom overwater villa in the Resort is an epitome of luxury. It provides six striking eateries supplying different cuisines from around the globe. We can plan your Maldives tour to include your favourite activities in the itinerary.
Four Seasons Maldives – Customisable Maldives Honeymoon packages
You can customise our Maldives Honeymoon packages with a room at this resort. Four Seasons Maldives is spread across two islands. One is at Landaa Giraavaru and the other is at Kuda Huraa. These lavish resorts are one of the best accommodations on these islands and atolls. Pristine waters, palm-fringed beaches and starry nights make your stay here a memorable one. Get to watch the manta rays on Landaa Giraavaru.
Park Hyatt Maldives Hadahaa
It is placed in North Huvadhoo. The island is peppered with a blue lagoon and powdery sandy beaches. Revel in the exceptional rooms of Park Hyatt Maldives amidst Heavenly nature. The overwater bungalows and the land villas of this resort – both are spectacular accommodations. Floor to ceilings doors and windows, plunge pools, private decks are some features of this resort. There is a variety of dining options in breathtaking dining areas in this resort. Get the best deals on resorts with our Maldives honeymoon packages from Kolkata, Mumbai, Chennai, Gujarat, Delhi and Bangalore.
Ayada Maldives
Ayada Maldives is located on a breathtaking island encircled with tropical bliss such as the verdant greens and clear beaches. It is a palatial resort with private infinity pools and world-class restaurants. The design of this resort has elements from Turkey & contemporary local items. There are private gardens & pools and outdoor showers. It also provides a wide range of water activities to include in your Maldives tour plan.
Anantara Veli Maldives
Anantara Veli Maldives offers the true hues of these blue islands. This scenic island is sprinkled with 'dhonis' sailing at a distance, coral reefs, rare colourful fishes swimming by, the unending horizon and the bluish-green waters. It has overwater bungalows as well as pool bungalows. It caters only to adults. Include as many water activities as you like with your Honeymoon package and we will make all the arrangements at the best prices.
Maldives All-Inclusive Resorts – Maldives Tour Itinerary
The Maldives all-inclusive resorts provide many options including customized ones also. But basically, there are four types of meal plans available here. Only breakfast plan will provide breakfast and your room, half board means breakfast and dinner along with room, the full board includes all three meals plus room and an all-inclusive meal plan. The all-inclusive meals have unlimited drinks, two drinking water bottles, a few free excursions, sea-plane transfers, extra perks depending on hotels, etc. It is always recommended to go for the all-inclusive resorts as your complete food, lodging, transfers are taken care of in this package along with additional facilities. Resorts like Niyama, Huvafen Fushi Resort, Cinnamon Dhonveli, Fairmont, and Bandos are all-inclusive resorts offering amazing packages for their beloved guests. Our Maldives Honeymoon and family tour packages include the best resorts in Maldives.
Best time to visit the Maldives – Maldives Honeymoon packages
It is such a destination that can be visited at any time of the year. However, November to April is considered the dry season and therefore the top time to visit these sun-kissed islands of the Maldives. Our Maldives tour packages are available from Kolkata, Mumbai, Gujarat, Bangalore, Delhi and Chennai all year round.